*LATEST UPDATE, THE TITLE OF THE BOOK IS NOW: "KISSES TO KINK: A DOMINATRIX'S GUIDE TO GREAT SEX."
IT WILL BE AVAILABLE FOR PURCHASE MAY 2013!
Domi Dollz & "Kinky Amour"
Sexy salutations!
We are from a company called Domi Dollz. Domi Dollz provides innovative educational performances which teaches the public about Kink and how it can be used to enhance their love & sex lives. We have lectured at Princeton University and have been featured on TV and in publications like ABC's 20/20, The Wallstreet Journal, Time Out NY, Blackbook Magazine, Business Insider, Urban Daddy, and many more.
Our head kink educators, Nina Payne and Mona Rogers, have written their first book called Kinky Amour. This eBook brings every element of Domi Dollz world-renowned workshops and events into one book for the public to experience in the privacy of their own home. Kinky Amour is a book for the woman and man looking to enhance their love and sex life through kink. Complete with photography and video tutorials performed by members of Domi Dollz (http://domidollz.com/dollz/all-the-dollz). We are scheduled to release this book January 2013.
Kinky Amour is an introduction into kink and explores everything from communication, psychology, and safety to specific techniques like spanking, bondage and role-playing. This book has been designed to inspire the reader and to help direct her or him to discovering what works best for that individual.
Domi Dollz is on Indiegogo to raise funds in order to bring this book to life and we are reaching out to you viewers in hopes you will support our cause and help make our dreams come true by helping us get our book out to the world.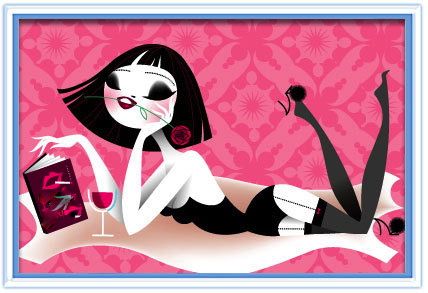 What We Need & Contributor Perks
Domi Dollz is setting out to raise a minimum of $10,000 for the production, publishing, and promotion of Kinky Amour. The money we raise from this fundraiser will all go directly towards the Kinky Amour project and will include:
Editing

Video production & editing

Photography

Website development & design

Book cover design

Publishing (self publishing)

Advertising & promotion
While our minimum is $10,000, we hope to raise more money in order to produce this book at the highest level possible for our readers to enjoy and be able to get the book out to the world. We will be planning a book tour and will be promoting our book and classes across America and beyond. 

*Aside from being incredibly grateful for your generous donations we have listed some fun perks on the right side of this page including our notorious "yes Mistress" shirts (http://domidollz.com/merchandise) and tickets to our naughty events!*
Author Bios
Nina Payne
Nina Payne (aka Kimi Inch) is the Founder and CEO of Domi Dollz. She has over 10 years of experience in the Kink scene both as professional and educator. In 2002, Ms. Payne began working at exclusive fetish parties while a DJ and club promoter in Tokyo. After much success in this "kinky" scene, she began to widen her experiences across the world.

While she worked in varied fields such as fashion, music, and entertainment, her interest grew along with her exposure to the kink scene. Naturally, this took her beyond the entertainment aspect and in 2005 she began holding seminars and intensive training programs. Ms. Inch was hired by New York's top dungeons to train their new employees and this eventually led her to bring her lesson plans to the mainstream as a way to teach the public ways of enhancing their sex lives through kink.

The inception of Domi Dollz is not only the next logical step in her career, but an effort to elevate the world of Kink above the kitsch and cliché that have started to weigh it down.
Mona Rogers
Ms. Mona Rogers is a lifestyle and professional Dominatrix.  She has been experimenting with kink since she was a teenager and has been a fixture in the pro scene since 2007.  Counting Ms. Nina Payne as one of her first mentors, she has also had the opportunity to hone her skills and understanding of kink with some of the most respected players in NY and LA.  Throughout the years of her exploration she has become deeply in touch with her kinky side and enjoys being able to share her love for her art through multiple avenues such as workshops with the Domi Dollz, one on one lessons, and D/s couples counseling.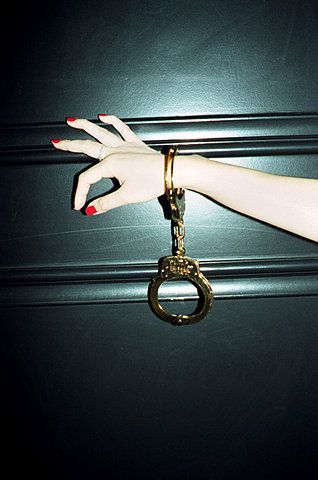 The Impact of Your Contribution
Kinky Amour is a reflection of everything Domi Dollz represents and our sincere desire to bring a positive message about kink and alternative sex to the public as a way of liberating people sexually and shedding light on a subject that is normally considered to be taboo.
Aside from wanting to bring a positive message to the world, we were also motivated to write this book after getting feedback from people all over the world interested in our workshops, but weren't able to attend. We hope this book will bring people an opportunity to learn at their own pace in the privacy of their own home, and hopefully help them embrace their sexualities.
Kinky Amour will not be anything like what is available on the market today. It's not just informative, but it's fun, sexy and sophisticated. While many things related to kink are shown in a very dark and cliché way, we will be bringing kink out of the dungeon and into the spotlight in a glamorous and playful manner. But what's more exciting, this book will be the first eBook about kink that doesn't only feature beautiful photography but also video tutorials.
For questions, comments, or to donate privately by cash, check, or money order, feel free to contact us at: info@DomiDollz.com

Thanks! Kisses & Spanks,
Domi Dollz
"If variety is the spice of life, kink is the spice of sex" ~ Domi Dollz