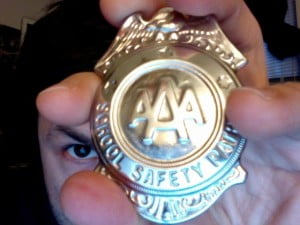 SchoolSafetyPatrol and HollyGoNightly sit down and talk about their D/s relationship.   We talk about how they met, their introduction into the scene, their early experiences and how they've been increasing their level of kink in their lives.
You can find them on Fetlife here and here.   Holly has a great blog you can find here and they were even kind enough to share a copy of their early chat conversations here.
Donations are always appreciated as are ratings and reviews on iTunes.
Podcast: Play in new window | Download | Embed
Subscribe: Apple Podcasts | RSS