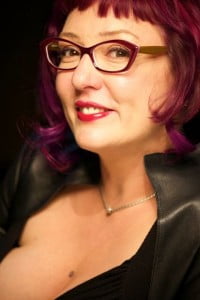 Eve Minax jumps on the show to talk about being a Sex Educator and Pleasure Artist, fetish, how someone's pain threshold is relative, her stint as a porn reviewer, her one-on-one classes, advice to masochists and lots more.
Find Eve online at eveminax.com and mistressminax.com and find her on Twitter @EveMinax
Also there's a new way to donate to the podcast: Bitcoin!
If that's not enough I'm looking for more people to interview if you have a suggestion or would like to volunteer shoot me an email by filling out the form on the contact page.
Podcast: Play in new window | Download | Embed
Subscribe: Apple Podcasts | RSS