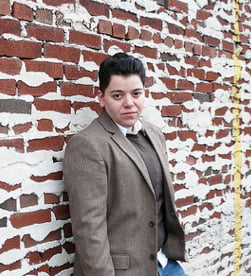 An extra special episode with not one but three big-time guests.
Just a few more days until the Masocast fundraiser is all over. Thanks to everyone who's supported the show in 2013.
Sinclair Sexmith jumps on the show to talk about Submissive Playground submissiveplayground.com , breakups, DS and MS and I start the long begging process to get Sinclair to move back to NYC.
Want to take the submissive quiz we talk about on the show? Find it here.
You can find Sinclair's website at sugarbutch.net and on twitter here.
Plus Nayland Blake has a cameo on the show to talk about a new episode where you can pose your burning questions with "Ask A Gay Guy". Got a question for a gay guy? Tweet @masocast or email [email protected] if you'd like to remain anonymous. There's no such thing as a stupid question. Ok maybe there is but Nayland will answer all.
Podcast: Play in new window | Download | Embed
Subscribe: Apple Podcasts | RSS