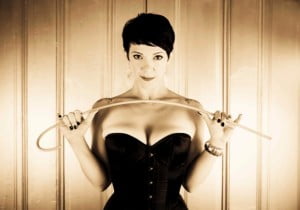 Morgana Maye is back on the show!
We talk about BDSM as therapy, how kink is perceived in the medical community, guild and shame, how to play with someone on a deeper level, the DSM and a bunch more.
Find Morgana on her website MistressMorgana.com and on Twitter @MorganaMaye
Podcast: Play in new window | Download | Embed
Subscribe: Apple Podcasts | RSS
Also, friend of the show Midori is giving Masocast listeners a bonus $100 toy bag from the Stockroom for those who register for the Rope Dojo in Washington DC March 29-30th. Just mention the Masocast when you register and the toy bag is yours.
More detail about the Rope Dojo below and also on RopeDojo.com:
Course Details:
A dojo styled intensive designed to effectively improve your speed, efficiency, connection, scene design and pleasure – with Midori, Delano and the Rope Dojo Cadre Team
Want to learn about rope bondage?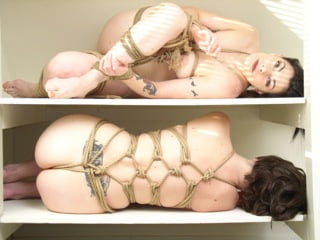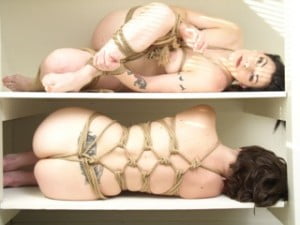 Frustrated with short workshops & demos?
Do you want personalized attention to improve every aspect of your rope techniques?
Are you ready for the disciplined approached to take you to the next level?
Have you wanted to know what Midori teaches her personal apprentices?
Are you a total rope beginner with the motivation to move past your hesitation & blow your lover's mind with hot scenes?
Or are you experienced with rope, having already lassoed the basics and ready for a real challenge?
In this concentrated weekend you will cover the heart & soul of the rope experience, covering top and bottom perspectives as well.
From the very basics to the introduction of advanced techniques of basic safe rope suspension, they'll put you through the paces and improve your skills.
Your Full Weekend Package Includes:
18+ hours of concentrated instruction from Midori & Delano + trained cadre with lots of hands-on practice. Continental breakfast both days
Catered lunch both days*
Limited edition commemorative graduation gift
Free admission to the Saturday night play party
Take-home gifts
(* For vegetarians: For those specifying vegetarian meals, we provide ovo-lacto based veggie meals. If your dietary needs are more specific, we encourage you to bring your own meals. There will be a kitchen with a fridge to store your items.)
Saturday 'Day 1: Fundamentals of Technique & Scene Dynamics'
– Safety, rope selection, basic knots, rope care
– Basic Two-Column Tie, Body Harness, Sex Bondage, Partial Suspension, Basics of Shibari. Freestyle Bondage
– Psychology & Emotional Dynamics of Rope, Dominance & Scene Control
– History of Japanese Rope Bondage
– Speed Drills
Sunday 'Day 2: Mastering Rope'
– Speed Drills
– Problem Solving Skills
– Creativity Exercise
– Taking Flight: Introduction to safe suspension bondage
– It's in the Details: Hand & feet bondage, dildo/cock harness
– Visions & Perversions: Learn to think and create with mastery, art & power & more.