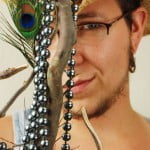 Lee is back, this time sharing tales of moving to Alaska, sex and politics in a conservative area, also Lee has penned a new book called More Shibari You Can Use.  See how the book was crowd funded at the fundraiser page here.  The book will be on Amazon February 1st.
Find Lee at passionandsoul.com
Also if you're interested in signing the petition to overturn some of the new porn laws in the UK you an sign the petition here.
A big thanks to everyone who donated in 2014.   It's because of you that the podcast will continue in 2015.
Podcast: Play in new window | Download | Embed
Subscribe: Apple Podcasts | RSS